About Us
As a leading CDFI since 1984, LIIF has always been at the forefront of the community development and financial industry. While we're always evolving, one thing has remained constant: our daily commitment to supporting and uplifting communities across the United States.
Subscribe to our newsletter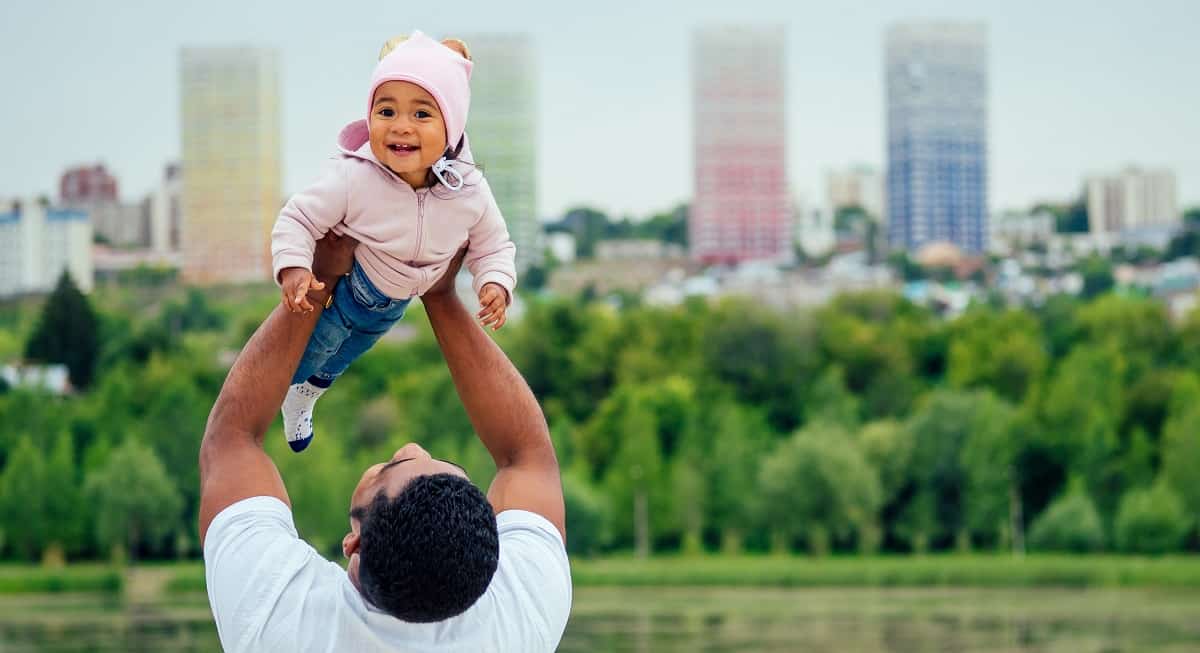 We've been uplifting historically excluded communities since 1984
Our mission and vision drives our work every day.
Everyone in the United States should benefit from living in a community of opportunity, equity and well-being. LIIF mobilizes capital and partners to achieve this vision for people and communities.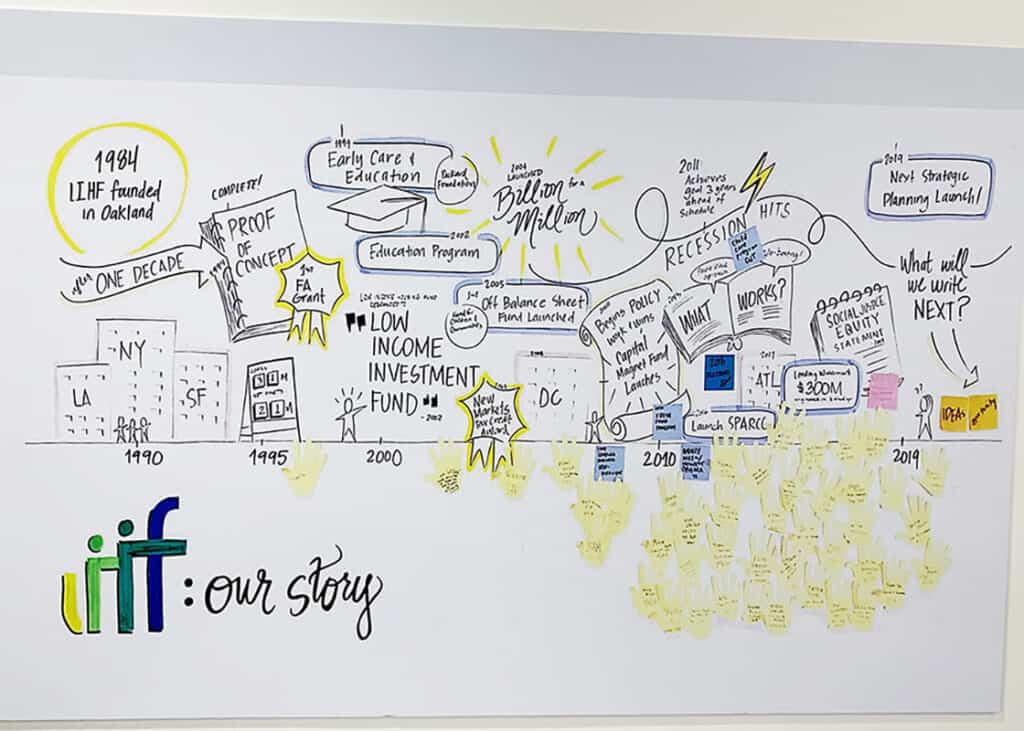 Our history
Since our founding, LIIF has invested $3.2 billion through loans and grants in facilities and programs benefiting 2.5 million people. We remain deeply committed to increasing and preserving the supply of homes, child care, schools, and other community facilities that strengthen and sustain communities.
Through this evolution, our story has also come to reflect the growth and maturation of the $25 billion community development capital field. This industry demonstrates that connecting low-income communities and people of color to capital markets is a sound investment. Every day, LIIF and our community developer colleagues build better neighborhoods and support families across the United States.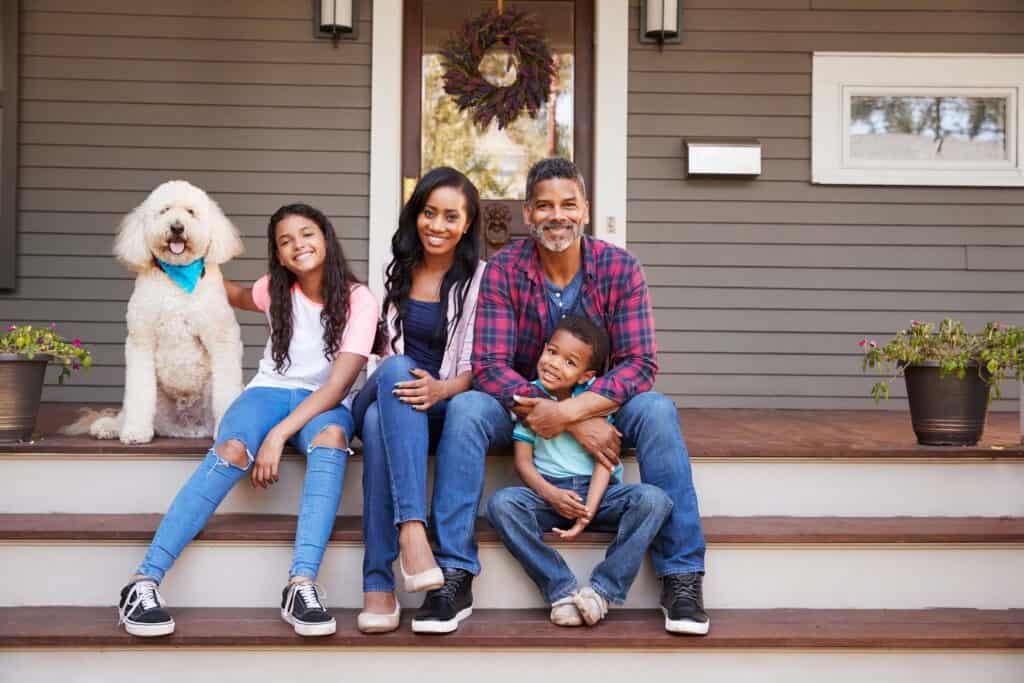 What is a CDFI?
LIIF is a community development financial institution (CDFI) — one of the nation's largest. CDFIs were created to fill capital gaps left by the mainstream financial system. At LIIF, we live into this purpose with the goal of increasing access, driving positive outcomes, and building power and agency for people and communities of color via nimble capital deployment in the form of lending and grants. We work with sponsors and projects aligned with our values and impact priorities.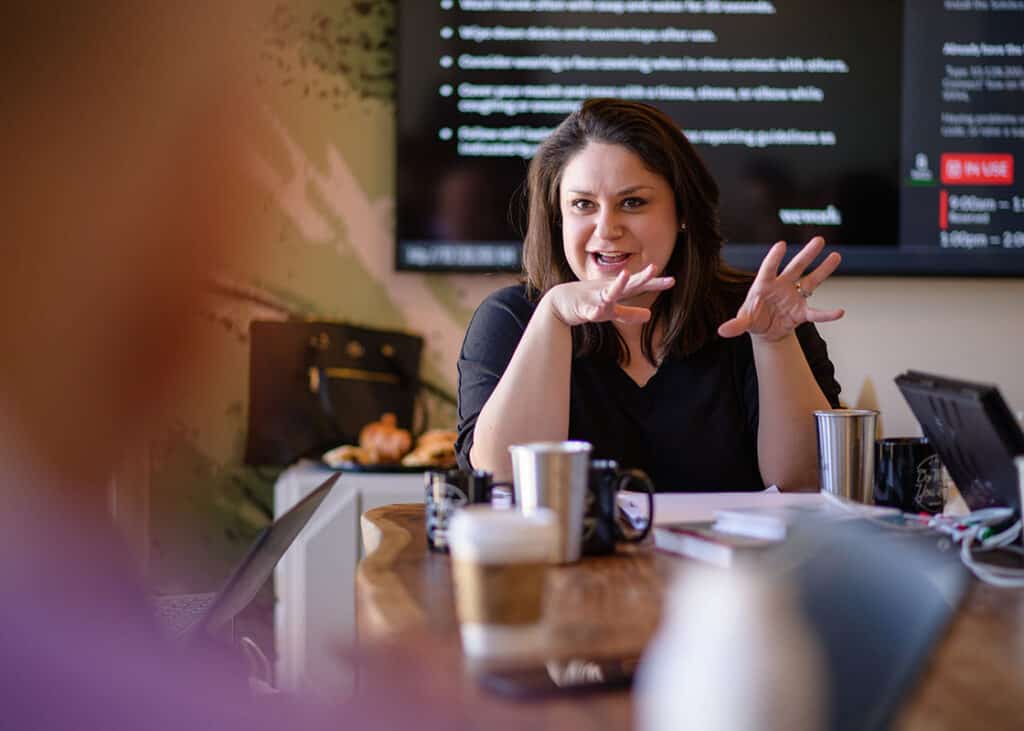 Our Strategic Plan
In 2020, LIIF refined its mission to focus on mobilizing capital to build communities of opportunity, equity and well-being by putting racial equity at the center of everything we do.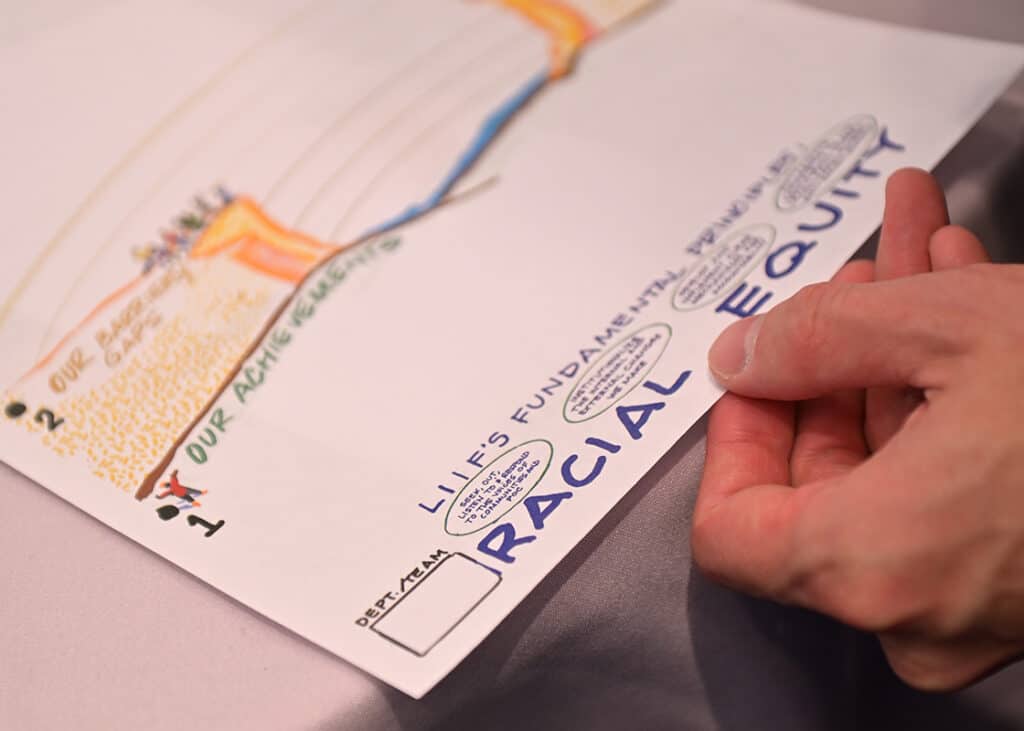 Anti-Racism and Racial Equity
LIIF has been long recognized as a leader in creative capital deployment of loans and grants in affordable housing and community facilities. Yet, we know that our work is driven as much by the financial system in which we participate as by our understanding of what is needed to create healthy, inclusive and vibrant communities. We both acknowledge the extent to which the traditional capital markets have long been rooted in white supremacy and move more intentionally toward our vision of equitable and inclusive communities for all.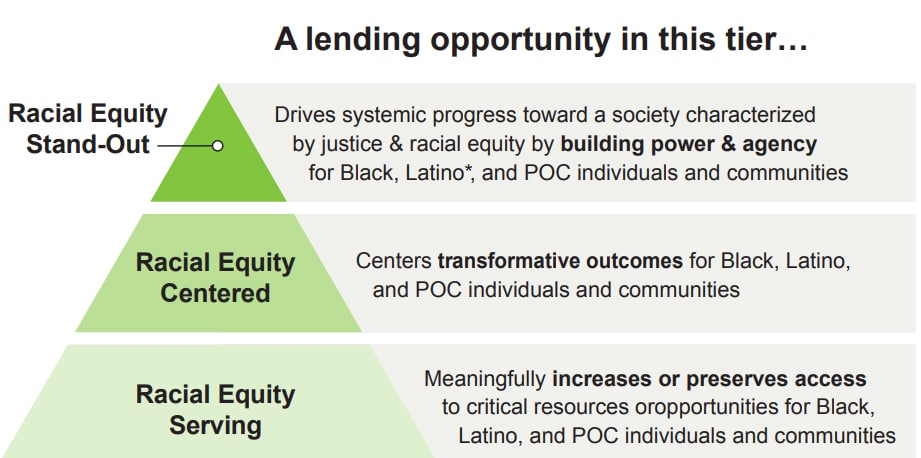 Impact-Risk-Profitability (IRP) Framework
LIIF's IRP Framework consists of three tools: impact scorecard (I); risk-rating model (R); and profitability model (P). The IRP is now applied to each loan and used to make deliberate trade-offs among the trio of components. As a lender, a CDFI's greatest power is in flexing its risk/profitability parameters in service of impact and racial equity.
| | |
| --- | --- |
| Inception | Founded in 1984. |
| Mission | Everyone in the United States should benefit from living in a community of opportunity, equity and well-being. |
| What We Do | Mobilize capital and partners to achieve this vision for people and communities. |
| Our Priorities | Affordable Housing/Early Care and Education/Community Facilities/Programs/Racial Equity. |
| Our Goal | Driving $5 billion in investments to advance racial equity (2020-2030). |