Programs and Partnerships
Our programs use a comprehensive approach, working with local partners to support historically excluded communities.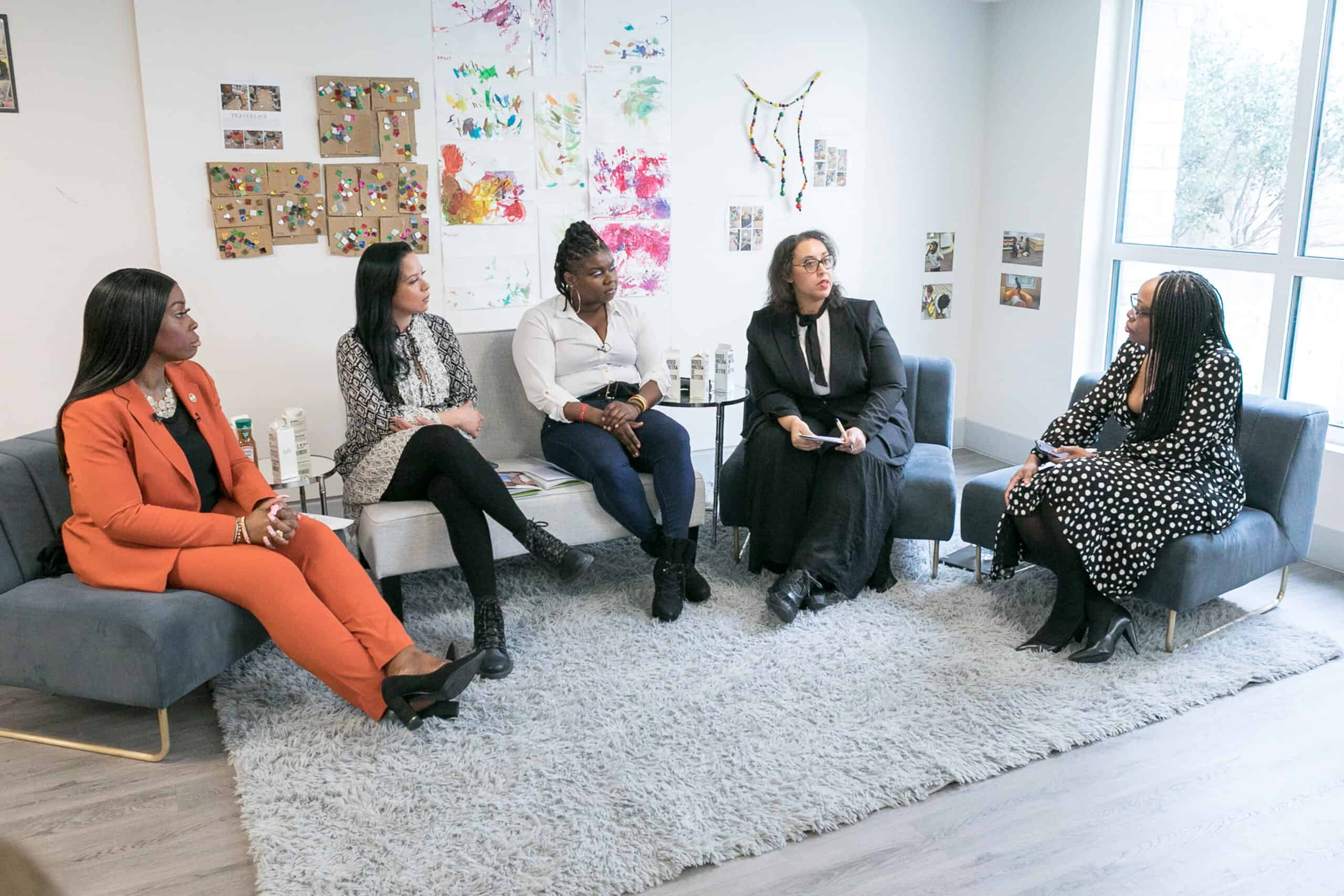 Driving deeper impact in communities
How we advance LIIF's commitment to equitable communities.
LIIF's programs strive to increase equity in communities by centering residents' needs and integrating multiple elements of a healthy community. In close collaboration with local partners, LIIF provides capital (including grants and specialized debt products), capacity building and more so families can thrive.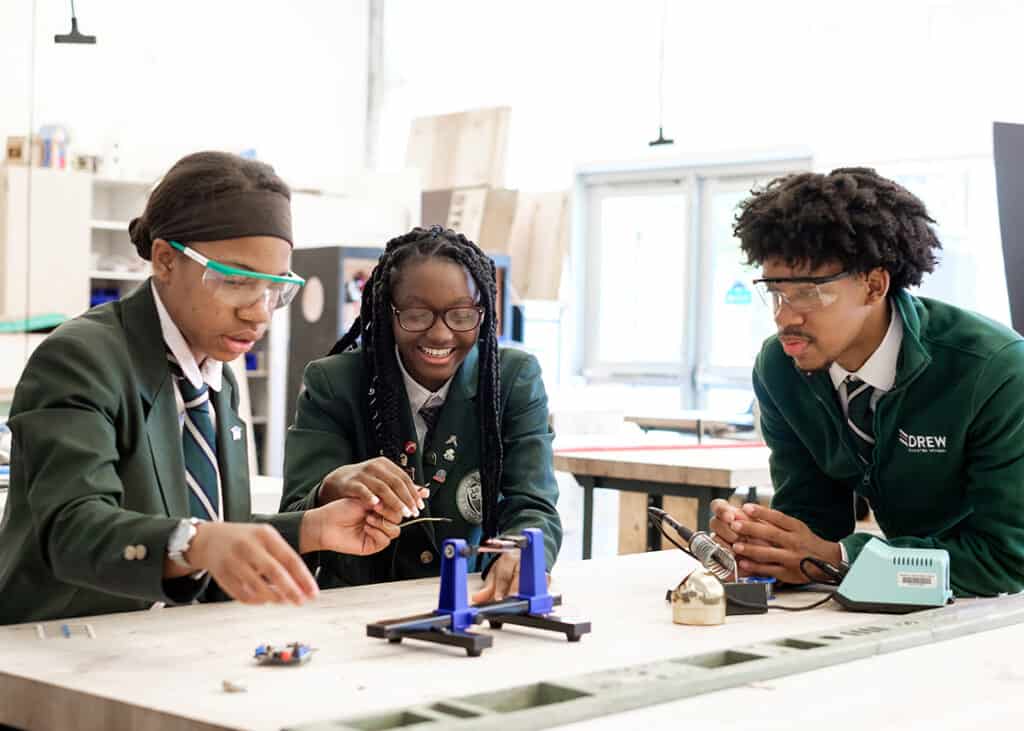 Purpose Built Communities
Since 2020, LIIF and Purpose Built Communities have partnered to support Network Members' progress in their holistic community revitalization plans by providing access to resources through a suite of capital tools paired with technical assistance. LIIF brings project-level lending, flexible, long-term capital ("Equity with a Twist" or "EQT") and capital grants to support network members. JPMorgan Chase serves as funder for EQT.
Purpose Built Communities supports a network of over 25 member organizations in their neighborhood transformation initiatives so residents can experience greater racial equity, improved health outcomes and increased upward mobility. LIIF has a long relationship with Purpose Built Communities and its members, having invested $67 million in 14 Purpose Built communities since 2013. 
LIIF is also collaborating with Purpose Built Communities to strengthen their early care and education (ECE) strategy, and to provide network members in several Georgia communities with resources, training and strategic support.
Funders and investors include:
Georgia Power Foundation

JPMorgan Chase Foundation

Robert Wood Johnson Foundation

Truist Foundation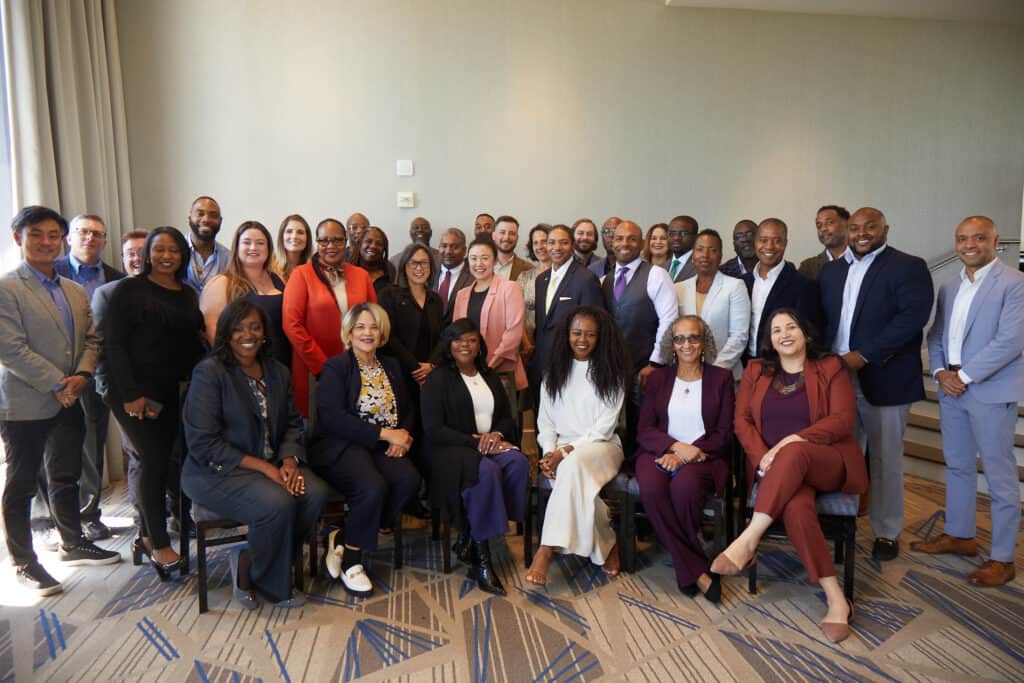 Growing Diverse Housing Developers
Growing Diverse Housing Developers (GDHD) supports the growth of BIPOC-led affordable housing developers across the nation, with a focus on California, Georgia, Texas, New York City, Philadelphia and Washington, D.C. In addition to supporting the enterprise growth of these developers, GDHD has the goal of producing at least 1,500 units of affordable housing. The program offers innovative lending solutions and capacity building through enterprise-level grants to support developers' growth. Technical assistance and other resources are also offered. Wells Fargo serves as funder for GDHD.
CDFI partners:
Capital Impact Partners/Momentus Capital
Reinvestment Fund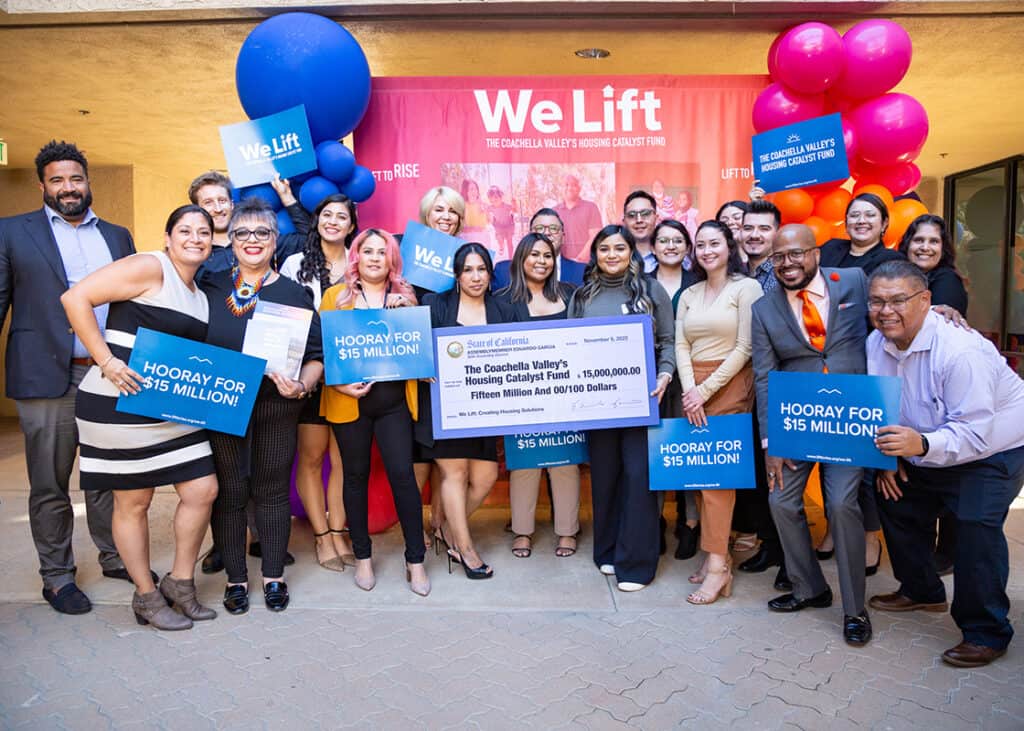 We Lift: The Coachella Valley's Housing Catalyst Fund
Partnering with Lift to Rise, LIIF serves as fund manager for We Lift: The Coachella Valley's Housing Catalyst Fund. This fund supports a community-driven housing financial model that seeks to address the crucial shortage of affordable housing in Southern California's Coachella Valley. The program aims to create 10,000 affordable units by 2028. An additional priority is to incentivize the co-location of early care and education (ECE) as much as possible. Action plans were created by the Housing and Economic Mobility Collaborative Action Networks (CANs), with these plans containing the results, priority factors and strategies that guide the work.
Additional partners:
County of Riverside
Rural Community Assistance Corporation (RCAC)
70 community partners
Photo: Lift to Rise and LIIF celebrate a $15 million state contribution to We Lift: the Coachella Valley's Housing Catalyst Fund to support the work of both organizations to build more affordable housing.
Credit: Noé Montes for Lift to Rise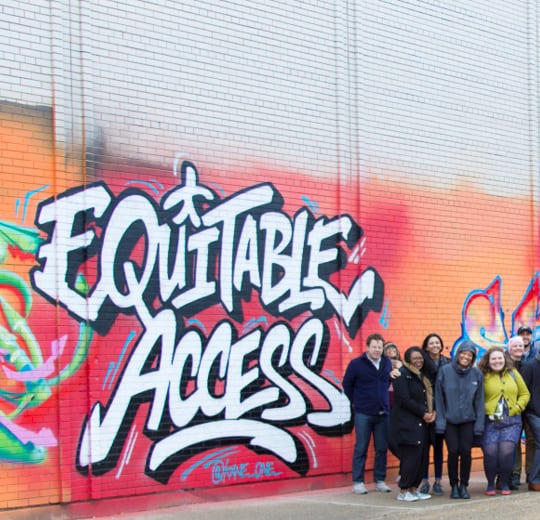 The Strong, Prosperous, and Resilient Communities Challenge
The Strong, Prosperous, and Resilient Communities Challenge (SPARCC) focused on community development in Atlanta, the San Francisco Bay Area, Chicago, Denver, Los Angeles and Memphis. SPARCC provided debt capital, flexible grant funding, technical assistance, policy and influence work, and a community of practice to support innovative solutions that advanced racial equity, health outcomes and climate resilience. By supporting community-led collaborations, SPARCC advanced neighborhood-level and systems-level change.
Years active: 2017-2022
Funders, investors and partners included:
Ballmer Group

Enterprise Community Partners

Ford Foundation

JPB Foundation

Kresge Foundation

Natural Resources Defense Council

Robert Wood Johnson Foundation

The California Endowment