A Message from LIIF Leadership
Dear Friends:
At LIIF, we strive every day to build and preserve healthy, vibrant and equitable communities. Yet, many have experienced strong headwinds this year, with a growing wealth gap, increasing displacement pressures on low income families and people of color and natural disasters threatening the resilience of our cities and towns. In a time of great challenges, individuals and organizations are rallying to support the most vulnerable communities. You can count LIIF and our partners among them.
Over the past year, we succeeded in deploying $300 million to high-need communities across the U.S. – an all-time high lending watermark for our organization. This reflects a continued geographic expansion to reach more high-need regions, including broadening our reach in the Southeastern US.
Internally, we've carefully managed leadership transitions with the guidance of our Board. Over the next year, LIIF will produce an updated strategic plan to ensure our vision continues to build upon Nancy Andrews' legacy and translates into real opportunities for the people we serve. We are grateful to the investors and funders who have remained steadfast in their support along the way.
Going forward, LIIF remains committed to our founding pillar of bridging capital markets and low income communities, while raising our sails against the tides of inequity. Our annual report is a reflection of this mission-first mindset. LIIF is invested – not only in homes, schools and community facilities – but also in innovation, collaboration and inclusion.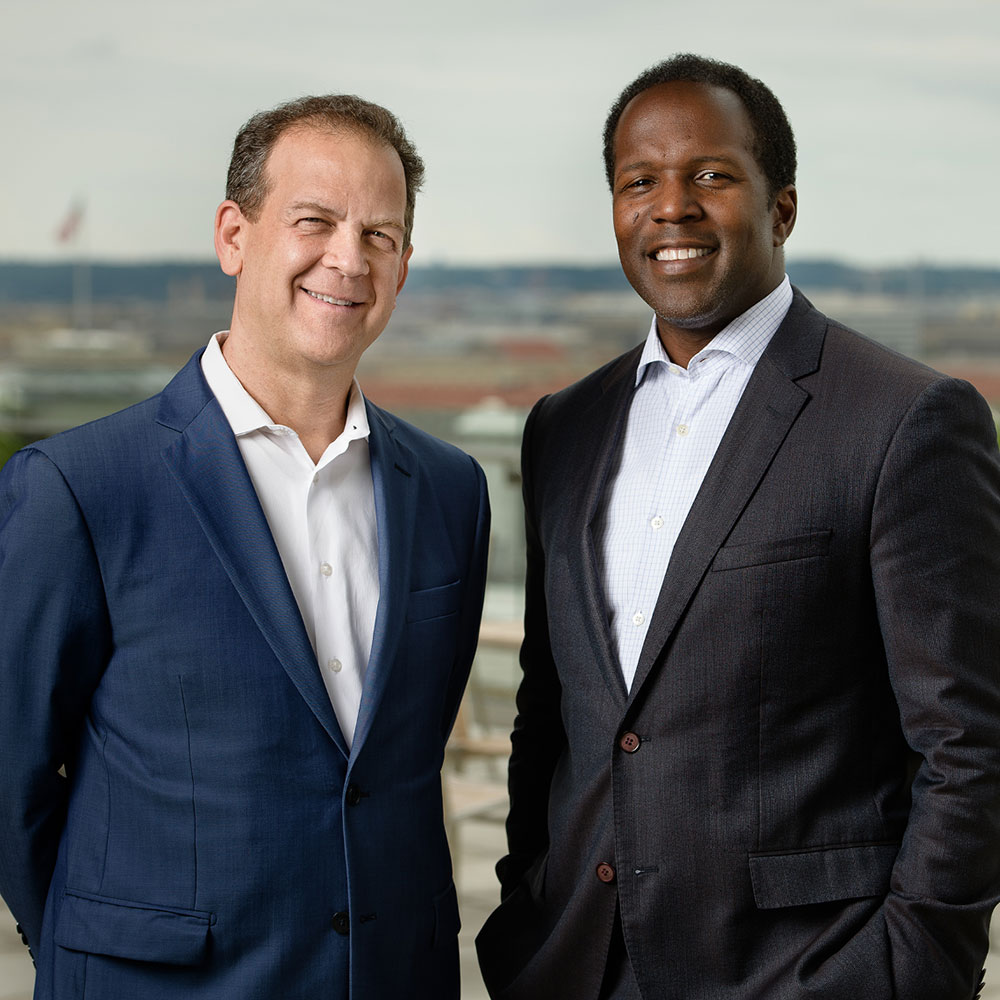 Innovation & Integration
Over the decades, LIIF has honed our expertise in bringing together multiple capital streams to fund complex projects. We've also learned that we're just one piece of the puzzle. It takes cross-sector partnerships to produce community developments that address the multiple root causes of poverty. For example, LIIF has been an advocate for collaboration between the health and housing fields, which we see as an integrated way to improve long-term community health outcomes.
One outstanding example is our $17.9 million New Markets Tax Credit allocation to Central City Concern, which aims to reduce homelessness in Portland, OR, by offering housing, healthcare and addiction treatment under one roof. We're also working alongside our longtime partner Purpose Built Communities to launch a $100 million Accelerator Fund, a large-scale capital platform designed to advance integrative neighborhood revitalization efforts led by local community quarterbacks.
Social Justice and Equity
LIIF has always been an advocate for those who face barriers to opportunity. This year, we're re-focusing and re-doubling our efforts around social justice and equity, by assessing both our internal practices and capital deployment more broadly. At the same time, we have national progress to celebrate. The Strong, Prosperous, And Resilient Communities Challenge (SPARCC) continues to advance local efforts around health, equity and climate resilience and propel LIIF as an innovative capital leader. The SPARCC capital screen is our first tool designed to vet investments' impact in SPARCC's core issue areas across all six sites. Separately, LIIF expanded its early care and education programs in California, New York and DC – work that supports children and the women and people of color who most often own and operate these businesses.
Bolstering Communities
One issue that has emerged through SPARCC is the need for more effective, nimble preservation strategies for communities in areas that are vulnerable to gentrification. Over the past year, LIIF has carried forth this mantle by partnering to launch funds that protect diverse, affordable communities and reduce displacement. For example, through its first two projects, the Fund to Preserve Affordable Communities helped preserve 600 housing units from becoming market rate.
We are living in a time of opportunity to provide greater support to communities and families, and remain humbled by the power of partnership and hard work of our peers. Read on for stories of a few people and communities LIIF and partners have supported, and connect with us on Twitter (@liifund) to share your ideas for transforming communities together.


Sincerely,
Daniel A. Nissenbaum
President & CEO
Derek Douglas
Board Chair